Industry News – Monday, April 06, 2020
BYD Toyota EV Technology Co. Ltd., the R&D joint venture of Toyota and BYD, has undergone the next step since its establishment in November 2019 and has been registered as a new company.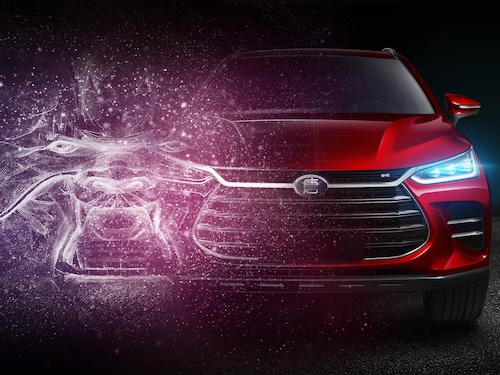 The combination of research and development expertise of both companies has the goal of creating battery electric vehicles fit for widespread adoption, contributing to the improvement of the Chinese environment. Approximately 300 people will be employed; the participation of BYD and Toyota is 50% each. While Toyota's Hirohisa Kishi was announced chairman of BYD Toyota EV Technology Co. Ltd., Zhao Binggen from BYD will serve as CEO.
He commented: "This joint venture company will focus on the research and development of battery electric vehicles with technology and know-how from both China and Japan. The company is committed to promoting and populating high-quality technologies that make battery electric vehicles more environmentally friendly, safe, comfortable, and intelligent. Our vision is to create a future customer-first mobility style, and a harmonious society for humans and nature."
New chairman Hirohisa Kishi adds: "With the engineers from BYD and Toyota working together under the same roof, we aim to develop BEVs that are superior in performance and meet the needs of customers in China by merging the two companies' strengths and also through friendly rivalry."

Source: BYD | www.byd.com
Image: BYD | www.byd.com
The ees International Magazine is specialized on the future-oriented market of electrical energy storage systems, not only from a technological-, but also a financial and application-oriented point-of-view. In cooperation with ees Global, the ees International Magazine informs the energy industry about current progress and the latest market innovations.