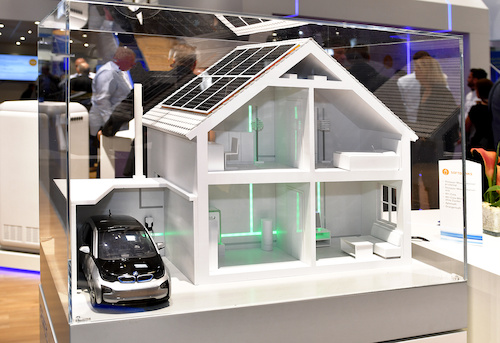 Solar energy is booming once again in Germany, with ambitious government plans aiming at double-digit expansion rates for gigawatts output from photovoltaics starting in 2024.
In turn, this will significantly boost demand for photovoltaics products and services, covering both traditional planning and implementation of PV installations and new areas of business: With more and more power generated by photovoltaics becoming available, connecting PV installations with storage to decouple generation and consumption will become more relevant. Half of all private PV installations are now equipped with a storage system.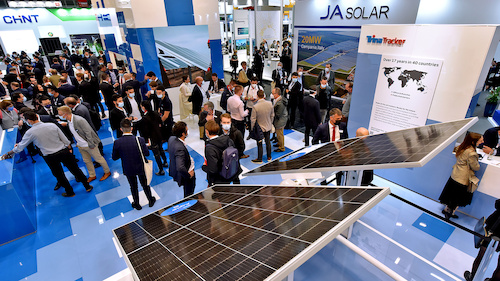 There is also an increasing demand for electric vehicles and charging infrastructure that is unlocking new potential. The energy solutions of the future will connect PV storage devices with electric vehicles, be it for charging or for connecting vehicle batteries to stabilize the power grid.
Sector Coupling: Be One Step Ahead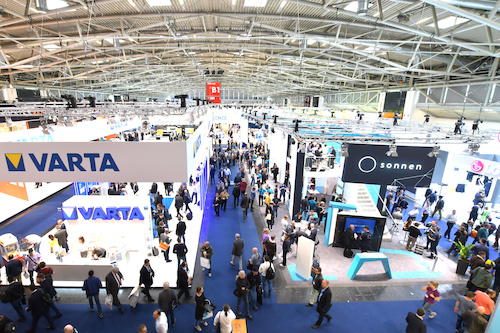 Sector coupling is the name of the game when it comes to new, lucrative commercial potential. At The smarter E Europe, you have the unique opportunity to attend four parallel exhibitions on PV, storage, energy management and e-mobility at once.
Content Reccomendations
The Trend Paper Photovoltaic Storage Systems and E-mobility in Germany offers background information and market figures as well as an overview of points of interest during The smarter E Europe.
The "Market Overview Charging Systems" offers all interested parties – from specialists to newcomers in the field of charging infrastructure – a manufacturer-independent overview of the current charging systems on the market.
Expert Interviews on the topic:
In several episodes of The smarter E Podcast we also tak a look at the combination of PV, Storage and E-mobility.