The smarter E Podcast Episode 08 | July 09, 2020 | Language: German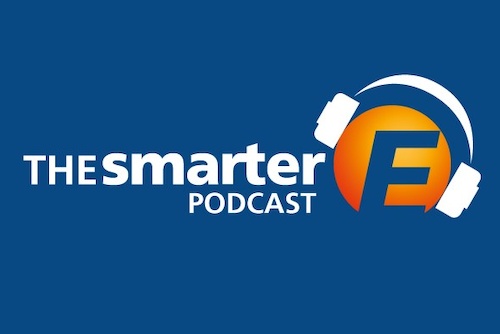 For the long-term success of energy system transformation and for climate protection, we need alternatives to fossil fuels. The German government wants hydrogen to play a key role in this process. But are the hopes realistic? What are the most promising areas of application? And how environmentally friendly is hydrogen really?
Moderator Tobias Bücklein talks about this with Werner Diwald, Managing Director of the German Hydrogen and Fuel Cell Association (DWV) and Zeyad Abul-Ella, co-founder and Managing Director of Home Power Solutions (HPS).
About The smarter E Podcast
The smarter E podcast is all about the current trends and developments in a renewable, decentralized and digital energy industry. Our moderators Tobias Bücklein and Zackes Brustik welcome and interview personalities who shape our industry and drive developments forward. A new episode is published every Thursday.
Click on the logo to listen to the podcast on the platform of your choice.
About Werner Diwald and DWV
Werner Diwald has been Chairman of the DWV Executive Board since 2014 and is also a member of the Federal Energy Commission of the German Economic Council.
The German Hydrogen and Fuel Cell Association is the umbrella organization of all those in Germany who are committed to the general use of hydrogen as an energy carrier in the economy and to the production of hydrogen from renewable energies - for a sustainable energy economy.
About Zeyad Abul-Ella and HPS
Zeyad Abul-Ella is co-founder and managing director of HPS Home Power Solutions GmbH. HPS develops and produces integrated systems for the storage and use of solar energy for detached and semi-detached houses.
HPS stands for security, independence and sustainability in decentralised power supply. Mr. Abul-Ella is also a lecturer for renewable energies at the Technical University of Berlin.
This Podcast Episode is Supported by