Market Trends – November 09, 2022
E-mobility has become the driving force behind the solar energy transition, not only because more e-cars are on the road, but because the charging infrastructure is being expanded and more and more charging points are available. After initial hesitation, the expansion of charging points has accelerated considerably. Because the industry offers an unmanageable range of devices for small and large electrical power, for charging with direct current or with alternating current. On private solar installations, a charging box is now almost always installed in order to plan an e-car. Also in the commercial segment of commercial fleets, demand is picking up significantly. Major mineral oil companies have announced that they will be equipping their service stations with e-charging technology, such as Total Energie and Shell.
Increasingly, the functionality of charging systems is expanding: Bidirectionality will be the trend in the coming years. Then the e-car will not only be fueled with solar power (Power2Vehicle), but also be a mobile storage system. It will be able to transmit power to the distribution grid (Vehicle2Grid) or into the building (Vehicle2Home).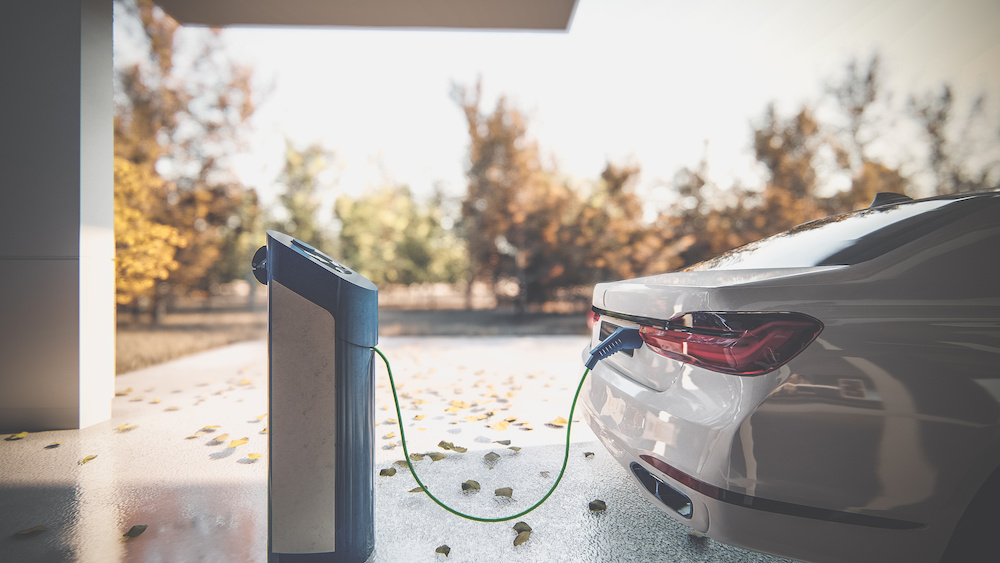 One major difference between electric charging and classic refueling with fossil fuel: e-cars and e-charging technology is intelligent. The charging technology is managed via the Backend. It measures the charged energy, bills it directly via payment options on the front end or via platforms in the Backend.
This opens up completely new business models for suppliers of electricity and suppliers of enery storage devices. For example, surplus electricity from one's own solar roof can be can be "parked" in the grid for later mobile use via the charging card. Several charging points can also be controlled in such a way that the grid connection is not overloaded. (dynamic charging regime).
It is also interesting to note that up to now, DC chargers have been designed for high power. They offer between 75 and 350 kilowatts of charging power, which allows very short charging times. New are DC wall boxes that offer ten kilowatts of charging power and are very efficient.DC charging is conquering new performance ranges and thus new customer groups.
The smart combination of solar power, charging technology and e-cars is setting the new standard in individual transportation. With sunny prospects for the installing trades: a survey by the trade association of the electrical trades in Baden-Württemberg showed that 47 percent of companies are already active in photovoltaics. A further 37 percent want to enter the market after numerous companies left in the crisis year of 2013. "More and more customers understand that the building must be considered as a system," judges trade association president Thomas Bürkle. "In addition to the photovoltaic system on the roof, facade or over parking areas, this also includes charging infrastructure for e-mobiles as well as modern building system technology and ideally an energy management system."
Already 89 percent of the companies surveyed advise their customers on charging technology for electric vehicles and install such systems. Of the remaining companies, well over half are planning to enter this field of business within the next twelve months.
In 2023, Power2Drive Europe, the international exhibition for charging infrastructure and e-mobility, will once again provide space for the latest innovations, trends and business models in the industry (Hall B6) and will be held at Messe München as part of The smarter E Europe 2023 from June 14-16, 2023.
For an up-to-date overview of Power2Drive Europe 2023 exhibitors, please see the exhibitor list.