Paths to a Successful Energy Transition – Eliminating Regulation, Reducing Barriers and Unleashing Existing Market Forces
The smarter E Podcast Episode 16 | September 03, 2020 | Language: German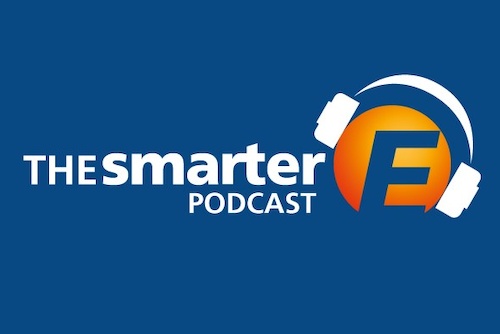 Entrepreneurs and prosumers alike perceive the impenetrable thicket of stately regulations and requirements as the decisive barrier for the energy transition. These stem from times of monopoly and prosperity. But now, in the reconstruction phase after the corona crisis, we can no longer afford these "hand brakes".
In this episode, we talk with Rober Busch, CEO of the Federal Association for the New Energy Industry (bne) how economic recovery and climate goals can go hand in hand, and what unleashing and unbureaucratizing the energy industry might look like.
About The smarter E Podcast
The smarter E podcast is all about the current trends and developments in a renewable, decentralized and digital energy industry. Our moderators Tobias Bücklein and Zackes Brustik welcome and interview personalities who shape our industry and drive developments forward. A new episode is published every Thursday.
Click on the logo to listen to the podcast on the platform of your choice.
About Robert Busch and the bne
The Association of Energy Market Innovators, bne, has stood for market, competition and innovation in the energy industry since 2002. Its members develop pioneering business models for electricity, heat and mobility.
Robert Busch has been running the bne since 2005. The lawyer began his career as a legal advisor at ares Energie-direkt GmbH, worked for the "Network Access Task Force" in the Federal Ministry of Economics and was managing director of Statt-werk GmbH.
This Podcast Episode is Supported by