Focus Topic of EM-Power Europe
No one can ignore the issue of climate protection any longer. And that includes companies.
"We firmly believe that in the future the only companies that will be successful in the market will be climate-neutral ones," claims Thilo Brückner, Managing Director of VDMA Electronics, Micro and New Energy Production Technologies (EMINT).
The importance of climate neutrality from a competition point of view is confirmed by a study conducted by the market research company Dynata in 2021, in which 68 percent of the over 12,000 respondents worldwide stated that they prefer products and services from environmentally responsible companies.
More and more companies want to become climate-neutral in the coming years and are relying on professional support. At EM-Power Europe, with its focus on climate-neutral companies, these companies will find a comprehensive range of information.
If you are an exhibitor offering ideas, technologies or services in the following areas, you are in the right place at EM-Power Europe with its focus on climate-neutral companies:
Carbon footprint calculation, reduction and off-setting
Concepts for reduction and compensation of CO2-emissions ("Zero-Carbon"-strategies)
Concepts for efficient and intelligent energy use (energy controlling/management)
System services (planning & implementation of renewable energy self-supply/use)
Energy services for CO2 reduction (energy purchasing, PPAs, energy contracting)
Financing / funding instruments
As an Exhibitor, You'll Enjoy a Whole Range of Advantages
Ideal Visitor Spectrum and Significant Media Attention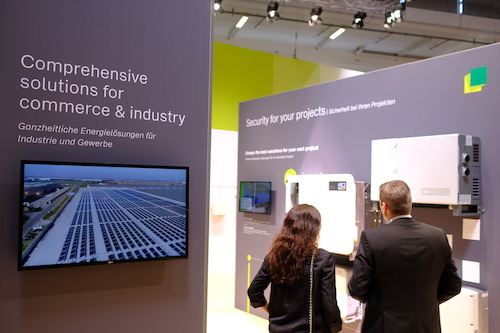 65,000 industry professionals and 2,800 exhibitors at The smarter E Europe
Target audiences on-site: the exhibition is the place to meet operators and users of residential, commercial or industrial buildings, planners, energy managers, facility managers as well as government officials
More than 580 international journalists from 30 countries and around 10,000 media reports
Satisfied Exhibitors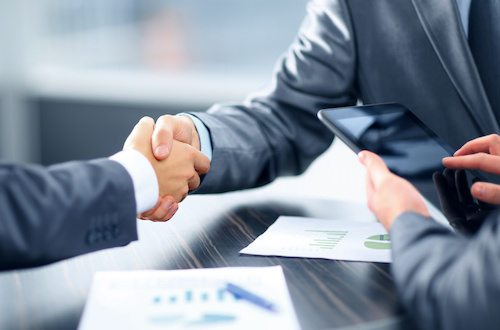 92% of The smarter E Europe exhibitors realize a positive post-show business
95% of exhibitors deepen existing customer relationships
95% of exhibitors benefit from the visitors' internationality
Comprehensive Marketing Opportunities
Innovative products and services alone won't lead to success if nobody knows about them. As an exhibitor, you can choose from a range of marketing opportunities which will up your company's visibility.
The following services are free of charge:
Extensive entry in the exhibitor list
Individualiced exhibition banner for your marekting acitivites
You can also present your company at our conferences and forums as well as in newsletters and interviews.
More marketing opportunities can be found here.
AWARD Participation
Submitting an entry for The smarter E AWARD or EM-Power AWARD offers you the chance to position yourself as a technology leader with groundbreaking innovations on a global stage. Show off your pioneering spirit and shine a spotlight on your own innovative strengths at the award ceremony!
The winners will be announced during The smarter E Europe and immediately benefit from the increased attention from visitors and the media.
The submission period for the AWARDs 2023 has ended on March 17, 2023. No further applications will be accepted.
No ticket is required for admission to the AWARD ceremony.
Other Exciting Opportunities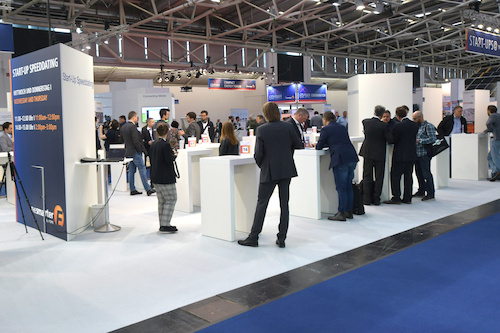 Take advantage of the global job exchange and our many networking opportunities to forge valuable business relationships with national and international energy experts.
We Offer More Than Just an Exhibtion Booth
Informative Accompanying Program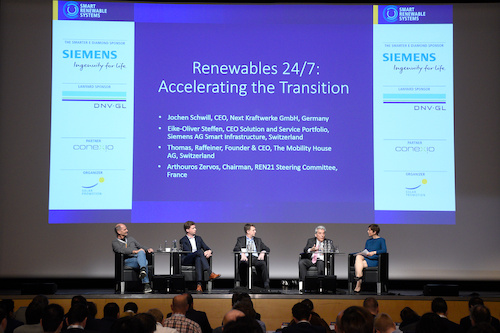 The EM-Power Forum is held alongside the exhibition, offering 3 days of high-caliber expertise and practical solutions focusing on the topics of power grids, digitalization, energy management, sector coupling in microgrids and districts, and ways for companies to become carbon neutral.
Best Practice Newsletter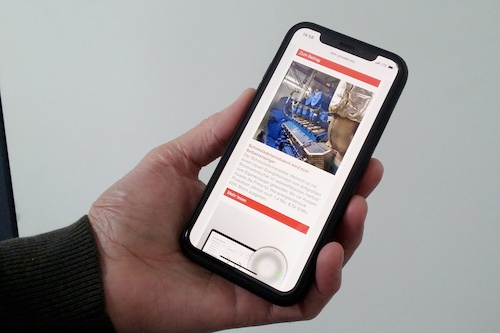 A topic-specific monthly newsletter looks at trends and developments related to the integration of renewable energies into smart grids and intelligent energy use in industry and buildings. Best practice case studies provide valuable expertise and inspiration. You can present your innovative projects here, too!
Digital Offers
With a number of additional digital formats such as podcasts, webinars or online events we offer a deep understanding of the latest trends in the new energy world - 24/7, 365 days a year.
Get in Touch
Sponsors 2022
Partners 2022