Industry News – Wednesday, April 15, 2020
Technology leader ABB's technology will power the first tug ship capable of switching between low emission liquefied natural gas (LNG) engines and zero-emission battery power. This first hybrid tug in South Asia, which will operate in Singapore harbor, has been ordered by Sembcorp Marine subsidiary Jurong Marine Services for delivery from the Sembcorp Marine shipyard by the end of 2020.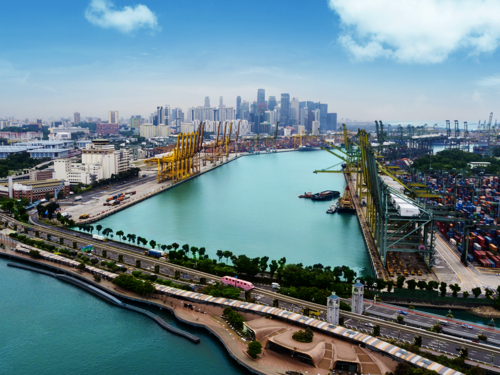 The project represents the first delivery of ABB's award-winning power and distribution system Onboard DC Grid™ for a tug application. Leveraging Onboard DC Grid™, the vessel will be able to deploy 904 kWh of battery power for zero-emission operation, as well as for peak shaving – improving utilization of electricity use on board.
"This is a breakthrough in the tug market for the ABB's energy storage technologies and a strong validation of Onboard DC Grid™ as the ultimate solution for power management efficiency for hybrid propulsion," says Juha Koskela, Managing Director, ABB Marine & Ports. "Future-proofing for a different energy mix makes particular sense for tugs and other port service vessels, as the most likely candidates to face imminent environmental restriction. This is also a great example of a local team meeting a regional priority by realizing ABB's 'Electric. Digital. Connected.' vision."

Source & Image: ABB | www.new.abb.com
The ees International Magazine is specialized on the future-oriented market of electrical energy storage systems, not only from a technological-, but also a financial and application-oriented point-of-view. In cooperation with ees Global, the ees International Magazine informs the energy industry about current progress and the latest market innovations.