Industry News – Friday, September 18, 2020
The Canadian ESS provider Corvus Energy has been awarded a contract to supply five new all-electric ferries with Li-Ion battery –based energy storage systems. Holland Shipyards Group will build the ships for the municipal public transport provider of Amsterdam, GVB, that aims to change the whole fleet to hybrid or fully electric vessels in order to provide zero-emission public transport. Most of the current fleet that operates on the North Sea Canal routes was built in the 1930's.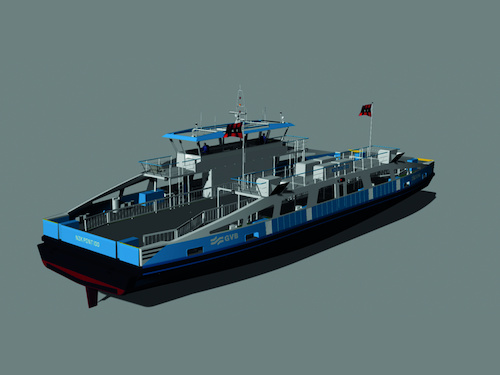 The new ferries are 41 meters long and can hold 20 cars, four trucks or 400 passengers. With nearly 100 hybrid and all-electric ferries provided with battery power worldwide, Corvus Energy offers longtime experience in the manufacture of energy storage for maritime applications. The vessels will be delivered every six months, starting next summer.
Kim Strate Kiegstad, Vice President Sales at Corvus Energy, says: "We see that the adoption rate for maritime Energy Storage Systems is increasing significantly across the globe – and especially in Europe. In every market, this is a process that needs to mature. Companies such as GVB leading by example will help local shipbuilding and shipowners increase their level of knowledge of the technology and its benefits. We do expect that almost every future newbuild will have some kind of energy efficiency solution included."

Source & Image: Corvus Energy | www.corvusenergy.com
The ees International Magazine is specialized on the future-oriented market of electrical energy storage systems, not only from a technological-, but also a financial and application-oriented point-of-view. In cooperation with ees Global, the ees International Magazine informs the energy industry about current progress and the latest market innovations