Total Acquires Charging Solutions and Becomes the Operator of a Network of 2,000 EV Charge Points in Germany
Industry News –Friday, November 13, 2020
Energy company Total finalized the acquisition of Charging Solutions from the Viessmann group. Charging Solutions is the subsidiary specialized in Electric Vehicle charging infrastructure of its affiliate Digital Energy Solutions (DES). With this transaction, Total becomes the operator of a network of 2,000 charge points in Germany installed at private businesses' locations, some of which are accessible to the general public.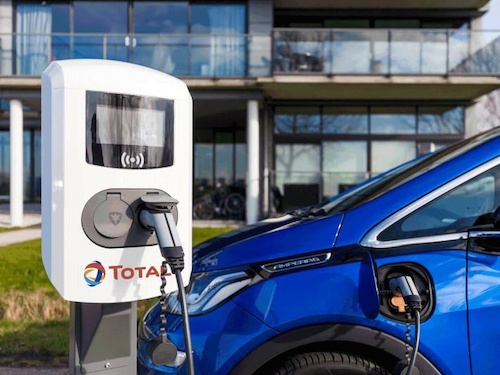 Based in Munich, this new entity of Total Deutschland will pursue its development by offering complete solutions for electric charging, including consulting, planning, installation and invoicing of charging services. Fleet managers will also benefit from adapted solutions for their employees' home charging of companies' cars.
"The ambition of Total is to operate 150,000 charge points in Europe by 2025. The acquisition of Charging Solutions will allow us to accelerate our development on the German market" declares Alexis Vovk, President for Marketing & Services at Total. "Electric charging is modifying the traditional model of energy supply for vehicles, from the distribution at service-stations to a multi-channel distribution: at work, at home, in public places, in commercial areas or at service-stations. We expect a strong growth on the professional and B2B segment and we will be ready to cater to their needs with dedicated charging solutions."
The integration of Charging Solutions to the Group's German affiliate, Total Deutschland, is effective November 1st, 2020. This transfer of activities will have no impact on the customers nor on the existing partners of Charging Solutions.

Source: Total │ www.total.com
Image: Pexels │ www.pexels.com
The ees International Magazine is specialized on the future-oriented market of electrical energy storage systems, not only from a technological-, but also a financial and application-oriented point-of-view. In cooperation with ees Global, the ees International Magazine informs the energy industry about current progress and the latest market innovations.