Worksport™ and Atlis Motor Vehicles Form Collaborative Partnership for Electric Trucks and Truck Bed Covers with Solar
Industry News – Tuesday, September 22, 2020
Worksport Ltd, a Canadian manufacturer of tonneau/truck bed covers has entered into an agreement with Atlis Motor Vehicles, Mesa, Ariz., aimed at configuring the TerraVis™ solar charging system – a truck bed cover with integrated solar modules - as an OE accessory for the Atlis XT electric pickup truck. Atlis and Worksport will uniquely configure the TerraVis'™ Solar Truck Bed Power System to provide the Atlis XT Truck with a meaningful source of recharge power from its integrated Solar Panels.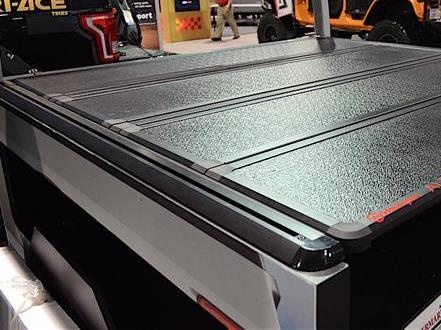 Worksport recently made the first public disclosure of details about TerraVis™, the very first advanced folding truck bed tonneau cover system to be a fusion of solar power, storage, and delivery. The platform takes advantage of a standard pick-up truck's practical capabilities, while also utilizing the power of more sustainable and renewable energy. Proprietary, high efficiency solar panels built into the rugged tonneau cover—the likes of which Worksport™ has become widely known for—will collect the sun's rays and store energy in multiple battery banks.
The Atlis XT truck comprises many market-leading features including 15-minute charge time, 500-mile range, and 35,000lb towing capacity with an estimated million mile working life.
"This new collaboration agreement with a market-leading manufacturer continues to prove out our business model and demonstrate our bright future and large upside," said Worksport CEO Steven Rossi. "It follows closely on our previous announcement to be the OEM partner for a customized solar truck bed power system."

Source & Image: Worksport | worksport.com
The ees International Magazine is specialized on the future-oriented market of electrical energy storage systems, not only from a technological-, but also a financial and application-oriented point-of-view. In cooperation with ees Global, the ees International Magazine informs the energy industry about current progress and the latest market innovations.