Industry News – Wednesday, July 08, 2020
The two manufacturers agreed on common plans to boost the widespread adoption of battery train technology in the United Kingdom.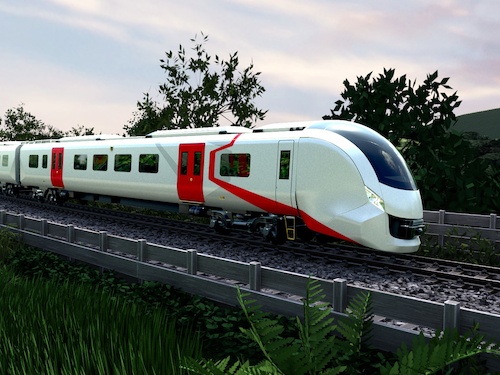 With about 58% of the UK rail network not electrified and ambitious decarbonisation targets set out by the government, a Hitachi Rail analyses shows potential for over 400 trains to be provided with battery technology, counting their own 275 trains as early recipients as well as new metro and intercity trains that will replace the older diesel fleets in the coming years.
Domestic production of the batteries, e.g. in Hyperdrive's HYVE manufacturing facility in Sunderland – only 20 miles away from Hitachi Tail's train-building factory in Durham County – will drive the costs down and shows the enormous market potential. Hyperdrive wants to increase the manufacturing capability up to 30,000 packs per year as well as to double the factory jobs.
"We're delighted to bring our expertise and experience as a trusted electrification partner to a new industry, assisting an innovative organisation like Hitachi, as it modernises and decarbonises UK rail networks. Our partnership with Hitachi will secure major investment and jobs in the North East, reinforcing the UK's battery supply chain and keeping the country on track to reach net-zero by 2050," says Hyperdrive CEO Chris Pennison.

Source & Image: Hyperdrive Innovation | www.hyperdriveinnovation.com
The ees International Magazine is specialized on the future-oriented market of electrical energy storage systems, not only from a technological-, but also a financial and application-oriented point-of-view. In cooperation with ees Global, the ees International Magazine informs the energy industry about current progress and the latest market innovations.