Our Partners, Supporters and Sponsors contribute decisively to a successful event. We would like to sincerely thank the following companies for their support.
Supporters
Partners
Sponsors
The smarter E Diamond Sponsor | Gold Sponsor Special Area Climate Neutral Companies | Power2Drive Charging Park Sponsor

Siemens Smart Infrastructure (SI) is shaping the market for intelligent, adaptive infrastructure for today and the future. It addresses the pressing challenges of urbanization and climate change by connecting energy systems, buildings and industries. SI provides customers with a comprehensive end-to-end portfolio from a single source – with products, systems, solutions and services from the point of power generation all the way to consumption. With an increasingly digitalized ecosystem, it helps customers thrive and communities progress while contributing toward protecting the planet.
The smarter E Europe Lanyard Sponsor | Conference Lanyard Sponsor

Huawei is a leading global ICT and network energy solution provider. Huawei Solar provides string inverters with smart management technology to create a fully digitalised Smart PV Solution called FusionSolar®.
Sungrow Power Supply Co., Ltd.
The smarter E Europe Visitor Badge Sponsor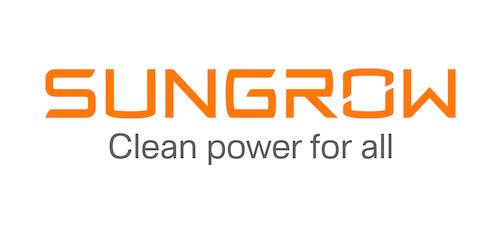 Sungrow is a global leading inverter solution supplier for renewables with over 154 GW installed worldwide. Founded in 1997, Sungrow is a leader in the research and development of solar inverters, offering PV inverter solutions, energy storage systems, and floating PV plant solutions.
Shenzhen Growatt New Energy Co., Ltd.
Intersolar Europe Platinum Sponsor | The smarter E Europe WIFI Sponsor

Established in 2010, Growatt is a global leading PV inverter and battery manufacturer. According to IHS Markit, Growatt is the world's No.1 residential inverter supplier and ranks among the global top 5 suppliers of commercial inverters. For hybrid inverters, Growatt is the world's second largest supplier according to Wood Mackenzie.
Intersolar Europe Gold Sponsor | The smarter E Europe Press Center Sponsor

CW ENERJİ (est. 2010) is Turkey and Europe's largest solar panel producer with an annual production capacity of 1GW. We produce solar panels with the latest technologies, export to 40 countries and specialize in on-grid/off-grid SPPs and irrigation solutions.
Power2Drive Content Partner Gold
KEBA AG was founded in 1968 and is an international electronics company from Linz/Austria. KEBA has been successful in electromobility for over 12 years and is one of the top manufacturers of smart charging infrastructure.
In 2021, KEBA developed its first climate-neutral wall box and has now made the entire range climate-neutral: Neither the manufacture, transport, packaging nor disposal of the KEBA charging stations have a negative impact on the climate. That is sustainability combined with future-proof technology.
Nationale Leitstelle Ladeinfrastruktur
The smarter E Conference Lunch Sponsor | Power2Drive Content Partner Silver

On behalf of the German Federal Ministry of Transport and Digital Infrastructure (BMVI – Bundesministerium für Verkehr und digitale Infrastruktur), the National Centre for Charging Infrastructure – under the umbrella of the federally owned NOW GmbH – coordinates and manages activities to expand the charging infrastructure in Germany. We provide support in planning, implementing and funding the charging infrastructure. We collect relevant data for a better understanding of the need for charging stations. We do this by networking with all the key stakeholders, share our knowledge and always keep the users in mind.
Easy charging. That is our mission.
Power2Drive Content Partner Silver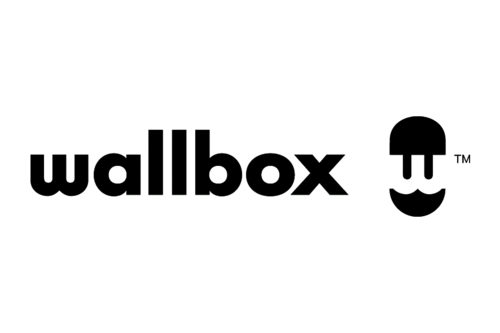 Wallbox is a global technology company, dedicated to changing the way the world uses energy. Wallbox creates advanced electric vehicle charging and energy management systems that redefine users' relationship to the grid. Wallbox goes beyond electric vehicle charging to give users the power to control their consumption, save money, and live more sustainably. Wallbox offers a complete portfolio of charging and energy management solutions for residential, semi-public and public use in more than 80 countries. Founded in 2015 and headquartered in Barcelona, the company now employs over 700 people in its offices in Europe, Asia, and the Americas.
Green Hydrogen Forum & Expo Bronze Sponsor

GP JOULE brings it all together: The generation of power from solar and wind farms, the production and storage of green hydrogen, and the use of this energy as electricity, in district heating and in the mobility sector. The goal of GP JOULE is to ensure that 100% of the energy consumed in the future is produced from renewable sources. To achieve this we focus on the whole system and implement all this together with companies, communities, our partners – and with you.
Green Hydrogen Forum & Expo Bronze Sponsor

INGETEAM is a global company specialized in 4 different sectors (Energy, Industry, Marine and Traction), all customer-oriented and based on power electronics, electric machines and applied engineering; with production plants in Spain, United States, Brazil and India, and subsidiaries in 24 countries.
Green Hydrogen Forum & Expo Bronze Sponsor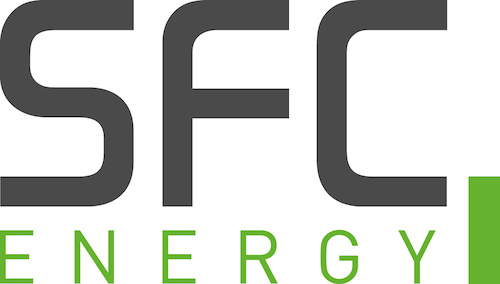 SFC Energy AG is a leading provider of hydrogen and direct methanol fuel cells for stationary and mobile hybrid power solutions. With the Clean Energy and Clean Power Management business segments, SFC Energy is a sustainably profitable fuel cell producer. The Company distributes its award-winning products worldwide and has sold more than 55,000 fuel cells to date. The Company is headquartered in Brunnthal/Munich, Germany, operates production facilities in the Netherlands, Romania, and Canada. SFC Energy AG is listed on the Deutsche Boerse Prime Standard (GSIN: 756857 ISIN: DE0007568578).
Green Hydrogen Forum & Expo Bronze Sponsor
Premium Media Partner
Media Partners
Conference Partners