The smarter E Podcast Episode 19 | September 24, 2020 | Language: German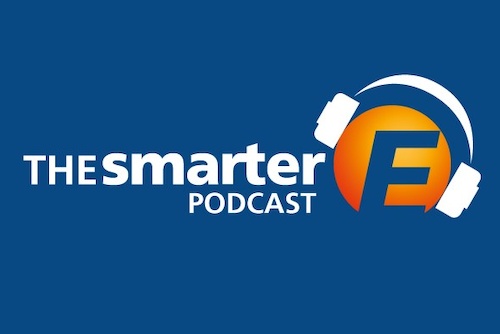 2020 threatens to be another one of the driest years in Germany, and one of the hottest in the world. Just as science warns of the consequences of an unrestrained pandemic, it also warns of the consequences of the global climate crisis. We have neither the time nor sufficient resources to solve these crises one after the other.
The economy now needs a double booster: a growth and investment program that both triggers a powerful surge in growth and takes up the challenge of climate neutrality. It is therefore a matter of bringing forward not only the investment resources of tomorrow, but also the investment decisions of tomorrow. Anything else is not sustainable, but already contains the seeds for the next crisis.
However, how can this be achieved successfully? How can we achieve the energy turnaround? What concrete laws, guidelines and measures are needed to make the energy revolution a success?
How those crises can be solved and more answers Dr. Patrick Graichen, director and managing director of Agora Energiewende.
About The smarter E Podcast
The smarter E podcast is all about the current trends and developments in a renewable, decentralized and digital energy industry. Our moderators Tobias Bücklein and Zackes Brustik welcome and interview personalities who shape our industry and drive developments forward. A new episode is published every Thursday.
Click on the logo to listen to the podcast on the platform of your choice.
About Dr. Patrick Graichen and Agora Energiewende
Agora Energiewende develops evidence-based and politically robust strategies to ensure the success of the transition to clean energy in Germany, Europe and the rest of the world. As a think tank and policy laboratory, Agora want to share knowledge with actors from politics, business, science and civil society and at the same time facilitate a productive exchange of ideas.
Patrick Graichen helped build Agora Energiewende in 2012, initially as deputy director, and has headed the think tank since 2014 as director and managing director. During this time, he has continuously provided impulses in the field of climate and energy policy in Germany, Europe and internationally - among other things, on electricity market design, the expansion of renewable energies, the coal consensus, the heat turnaround and an energy turnaround industrial policy.
This Podcast Episode is Supported by