The smarter E Podcast Episode 10 | July 23, 2020 | Language: German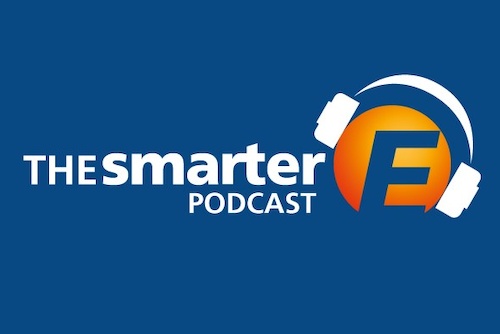 What's next in mobility transition, energy transition, and climate change? Is digitization the mega trend of the coming decade, or has something new already emerged?
Our moderator Tobias Bücklein talks about this with the renowned futurologist Lars Thomsen, who has been a sought-after advisor for companies, institutions and government agencies in Europe with his institute future matters since 2001.
About The smarter E Podcast
The smarter E podcast is all about the current trends and developments in a renewable, decentralized and digital energy industry. Our moderators Tobias Bücklein and Zackes Brustik welcome and interview personalities who shape our industry and drive developments forward. A new episode is published every Thursday.
Click on the logo to listen to the podcast on the platform of your choice.
About Lars Thomsen and Future Matters
Lars Thomsen is one of the world's leading futurologists. Born in Hamburg in 1968, the trend and future researcher is considered one of the most influential experts on the future of energy, mobility and smart networks. He advises entrepreneurs, companies, institutions and governmental bodies in Europe on the development of future strategies and business models.
His extensive professional network helps him facilitate frequent one-on-one meetings with innovation leaders around the world. Around 30% of his time is spent traveling for future research and exploration. In addition to his professional activities, Lars is also a guest professor at three universities, a member of several international Think Tanks and the World Future Society in Washington, D.C.
Future matters has been researching and analyzing developments and trends in business, technology and society since 2001. Its analyzes, forecasts and methodology have so far been successfully used in more than 800 companies in Europe and overseas in strategic corporate planning and innovation management.
This Podcast Episode is Supported by