The smarter E Podcast Episode 61 | September 2, 2021 | Language: German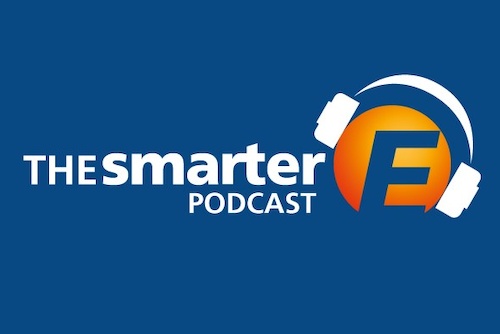 Electric vehicles are in many ways the better choice for fleets, as they are not only environmentally sustainable, but also the more cost-effective choice in the long term. One of the pioneers when it comes to electric mobility in fleets is EnBW, one of Germany's largest energy companies. Heiko Luft, Head of Corporate Mobility & Document Logistics at EnBW, tells us why e-fleets are economical, how fleets can successfully switch to e-vehicles, and what you have to pay particular attention to.
About The smarter E Podcast
The smarter E podcast is all about the current trends and developments in a renewable, decentralized and digital energy industry. Our moderators Tobias Bücklein and Zackes Brustik welcome and interview personalities who shape our industry and drive developments forward. A new episode is published every Thursday.
Click on the logo to listen to the podcast on the platform of your choice.
About Heiko Luft and EnBW
With over 24,000 employees, EnBW Energie Baden-Württemberg AG is one of the largest energy companies in Germany and Europe and supplies around 5.5 million customers with electricity, gas and water as well as energy solutions and energy-related services. In the area of e-mobility, EnBW has become one of the market leaders in recent years and, as a full-service provider, covers the entire spectrum with its subsidiaries: from power generation from renewable energy sources to the development, expansion and operation of charging infrastructure to digital solutions for consumers.
Heiko Luft is responsible for corporate mobility at EnBW. Together with his team of almost 30 people, he is gradually converting the fleet to electric drives wherever possible. As of today, more than 500 company vehicles, around 120 company cars and around 800 employee vehicles at EnBW are electric or partially electric. The trained business economist has been with EnBW since 1994. In his private life, Luft's household has been driving fully electric for almost a year and enjoys the relaxed travel.
Content Partner