Round Table Knowledge of Electromobility - That's How Sustainable and Future-Oriented E-Mobility Really is
The smarter E Podcast Episode 21 | October 08, 2020 | Language: German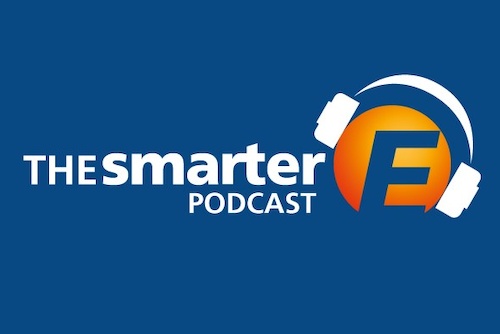 The number of new registrations of electric vehicles is currently rising rapidly. By 2030, experts expect a share of 40 to 50 percent, but how environmentally friendly are BEVs really? Are we paying for the mobility turnaround with massive job losses? Will there soon be long queues at the few charging points or even a blackout?
Kurt Sigl, founder and president of the Bundesverband eMobilität e.V., tells us all this and more.
About The smarter E Podcast
The smarter E podcast is all about the current trends and developments in a renewable, decentralized and digital energy industry. Our moderators Tobias Bücklein and Zackes Brustik welcome and interview personalities who shape our industry and drive developments forward. A new episode is published every Thursday.
Click on the logo to listen to the podcast on the platform of your choice.
About Kurt Sigl and the Bundesverband eMobilität e.V.
The Federal Association eMobility e.V. (BEM) is committed in the long term to converting mobility in Germany to electromobility by using renewable energies. As BEM President, Kurt Sigl is committed to converting mobility in Germany to electromobility through the use of renewable energies. His main focus is on the networking of all relevant players.
The aim of his work is to break up traditional structures and ways of thinking so that innovative concepts can come to fruition and eMobility can make a sustainable contribution to reducing emissions and protecting the climate and environment.
This Podcast Episode is Supported by