The smarter E Podcast Episode 02 | May 28, 2020 | Language: German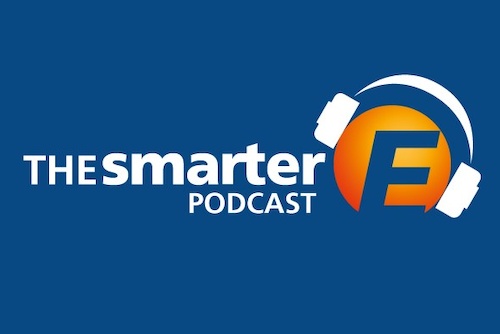 In times of corona, the number of passenger car registrations in Germany is clearly decreasing, but the number of electric cars continues to rise. With the right measures, the crisis can serve as a stimulus for a turnaround in the transport sector and the economy in general.
To keep track of the many suppliers and pricing systems available for public charging is quite a challenge for both private consumers as well as professional fleet managers. EuPD Research and Edison Media have therefore joined forces for the third year in a row to shed light on the current tariffs.
Tobias Bücklein welcomes Christine Koch, Research Analyst, EuPD Research GmbH to identify the current top tariffs for different types of e-cars are.
About The smarter E Podcast
The smarter E podcast is all about the current trends and developments in a renewable, decentralized and digital energy industry. Our moderators Tobias Bücklein and Zackes Brustik welcome and interview personalities who shape our industry and drive developments forward. A new episode is published every Thursday.
Click on the logo to listen to the podcast on the platform of your choice.
About Christine Koch and EUPD Research
Since its founding in 2000, EuPD Research has been developing innovative and holistic solutions for various questions of sustainably oriented companies. With primary data-based research and consulting services, EuPD wants to lead your business strategy to success.
The work focuses in particular on the technology sectors of photovoltaics, electricity storage, heat pumps and electromobility. Christine Koch is a research analyst at EuPD in the field of research and analysis for renewable energies. This year she is in charge of the study "Vergleichsanalyse mobiler Ladestromtarife 2020".
This Podcast Episode is Supported by